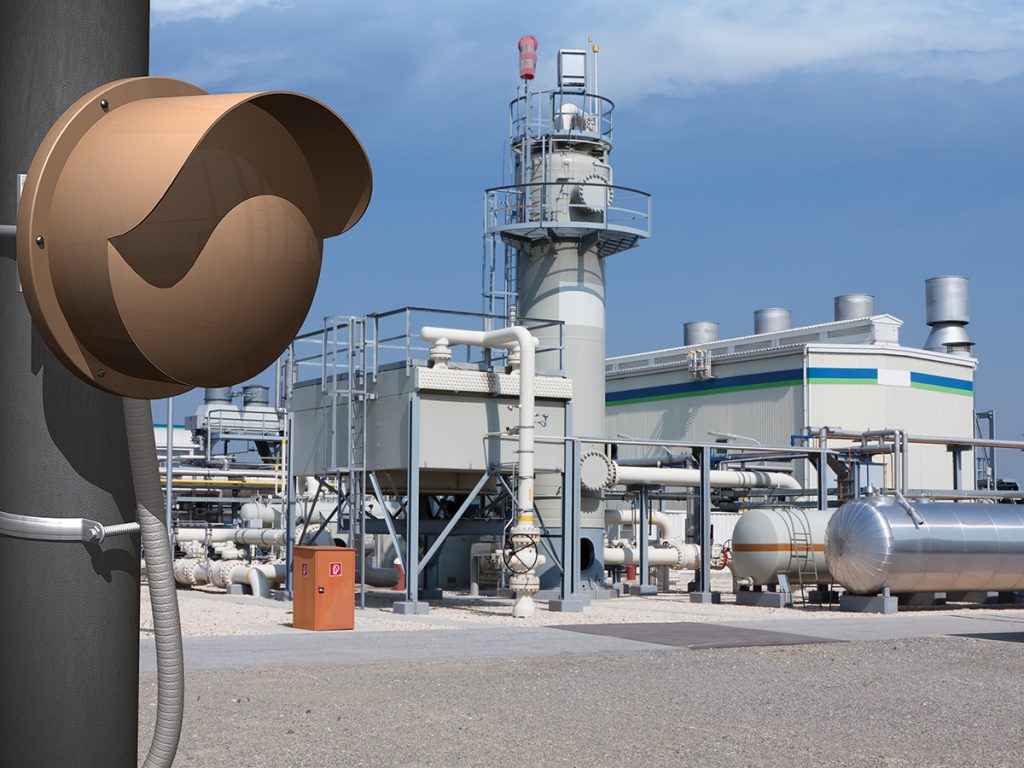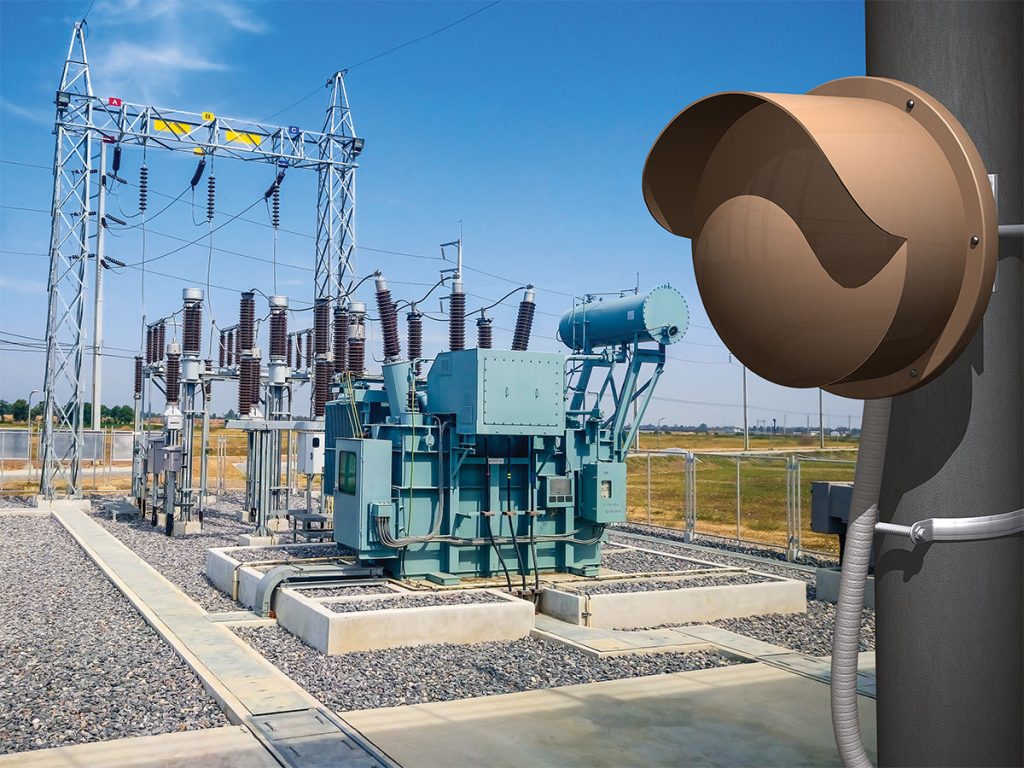 Southwest Microwave, a global leader in high-performance outdoor perimeter security technologies, launched two advanced digital K-band microwave transceivers with hybrid power and communication options to provide reliable three-dimensional protection in outdoor environments while assuring deployment simplicity.
Flexible Communication and Power Options
The INTREPID™ Model 390 K-Band Advanced Digital Microwave Transceiver, with an intrusion detection range of 15 to 61 meters, and the INTREPID™ Model 395 K-Band Advanced Digital Microwave Transceiver, with a range of 30 to 122 meters, are the latest additions to the company's INTREPIDTM intelligent perimeter intrusion detection suite. To support a range of site infrastructure requirements, these flexible security sensors can seamlessly integrate with TCP/IP networks via a single Ethernet connection for communications and Power-over-Ethernet (POE) or employ relay output for alarm monitoring and 10.5-60 VDC power.
"To address the varying needs of our customers, these hybrid transceivers were designed to operate in the highest security environments yet be highly adaptable to sites with differing infrastructure," said Maira Zanrosso, Southwest Microwave's Director of Sales.
"They offer a superior protection solution for applications supporting traditional relay-based communications and power wiring, and where TCP/IP networking is preferred, their IP capabilities offer simplified deployment and maintenance, as well as measurable cost and time-savings benefits for systems integrators and end users."
Unique Performance Features
Model 390 and Model 395 effectively discriminate between intrusion attempts and environmental disturbances, reducing risk of site compromise while preventing nuisance alarms. The transceivers also feature heavy-duty components and EMI/RFI shielding for maximum protection against physical tampering and harsh environmental conditions.
Operating at K-band frequency, these sensors are inherently less susceptible to outside interference from airport landing systems, aircraft or marine radar or other microwave intrusion systems, making them ideal for use in EMI/RFI rich environments.
Advanced Nuisance Alarm Rejection Capabilities
Like previous Southwest Microwave K-band monostatic transceivers, Model 390 and Model 395 feature a patented Range Cutoff (RCO) circuit to reject targets beyond a preselected range. This reduces the likelihood of nuisance alarms caused by harmless moving objects outside the RCO distance, such as metal fences, vehicles, trees, trains or aircraft. The sensors also have a patented Zero-Range Suppression (ZRS) circuit to reduce the amplitude of close-range targets, preventing nuisance alarms caused by rain, vibration, birds and windblown objects.
"Unique performance features and advanced Digital Signal Processing algorithms equip these sensors to deliver a high probability of detection and extremely low nuisance alarm rate for the effective protection of even the most security-sensitive sites," said Zanrosso.
Easy Setup, Broad Alarm Monitoring Options
Model 390 and Model 395 transceivers are configured, aligned and tested using an embedded browser-based Installation Setup Tool (IST), eliminating the need for software installation and simplifying device administration. Operators can monitor system status, detection parameters and alarm information from an authorized PC or mobile device, facilitating remote troubleshooting and diagnostics.
Alarm monitoring options include Southwest Microwave's relay-based INTREPID CM-POE-S system controller or GUI-based Perimeter Security Manager II software. The transceivers also seamlessly integrate with many of today's leading physical security information management or video management systems. A no-cost SDK simplifies high-level interface development to other third-party platforms.
Model 390 and Model 395 transceivers can be networked with Southwest Microwave's complete range of POE technologies, including INTREPID MicroPoint-POE-S fence-mounted detection system, Model 334-POE-S, Model 336-POE-S and Model 316-POE-S (CE-rated) digital microwave links.
About Southwest Microwave, Inc.
Southwest Microwave, Inc. produces and supports the world's broadest range of integrated outdoor perimeter security systems for the protection of critical infrastructure, high value assets and personnel. With over 50 years of experience and more than 80,000 systems in 120 countries, Southwest Microwave detection technologies perform reliably in harsh external environments and fortify many of the world's highest security sites in the government, military, utilities, industrial, transportation, correctional and VIP residential sectors. For more information,visit southwestmicrowave.com/ssd, Twitter, LinkedIn, and YouTube.
Media Contact
Maira Zanrosso, Director of Sales
Tel: +1 480 783-0201
E-mail: infossd@southwestmicrowave.com