Join Southwest Microwave at Booth #1534 at GSX in Atlanta, GA on September 12-14, 2022 to learn how our industry-leading perimeter security solutions reliably prevent unauthorized access to critical infrastructure and assets. These advanced detection systems precisely locate intrusion attempts while ignoring harmless environmental disturbances to minimize nuisance alarms.
Register for a complimentary expo pass with code VIPGST248.
Our team is excited to demonstrate our latest technology and show you how our IP-based intelligent sensors also reduce infrastructure requirements and enable seamless integration, optimizing performance and lowering overall project cost.
Learn how our perimeter security solutions integrate with third-party monitoring systems such as Genetec and Milestone.
Should you wish to schedule a meeting to discuss your perimeter security project requirements or learn more about our range of field-proven detection systems, feel free to contact us in the coming days.
We look forward to seeing you at the show!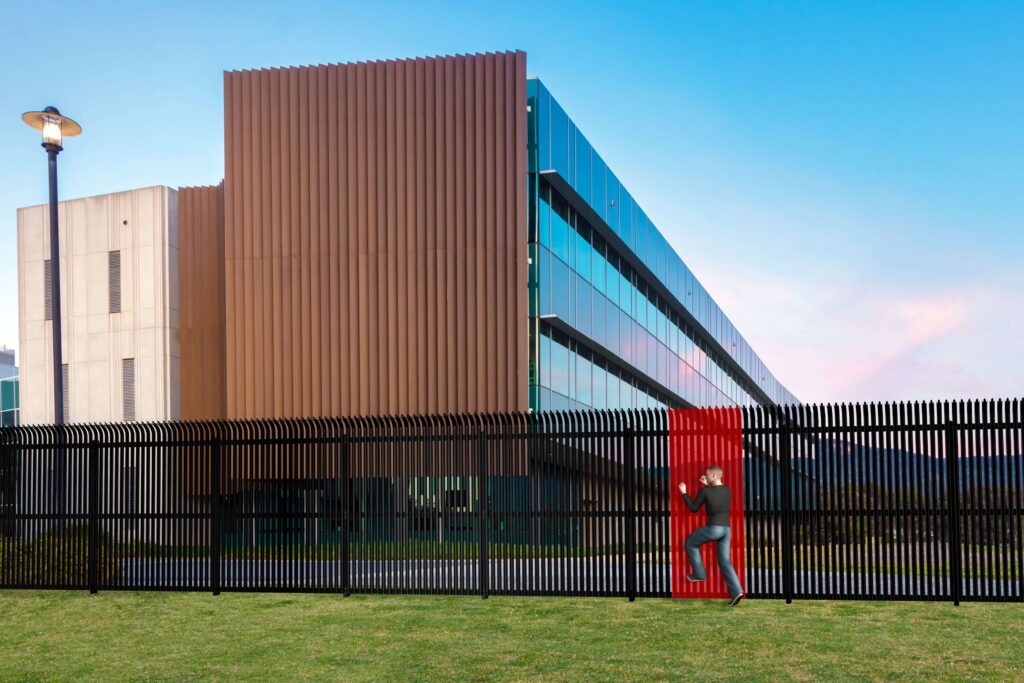 INTREPID MicroPoint POE-S Fence Detection
This unique technology reliably discriminates between intrusion attacks and harmless fence noise, preventing the nuisance alarms that plague other sensors.
Precise detection of cut or climb attempts to within 1m while ignoring harmless environmental disturbances, such as wind, rain or vehicle traffic
Patented Sensitivity Leveling calibration process delivers uniform detection sensitivity, regardless of variations in fence fabric or tension
Assignment of detection zones in system software anywhere along the fence line, minimizing hardware costs and maximizing design flexibility
Digital Microwave Links and Transceivers
Our IP/POE-based volumetric microwave links (X-band
Model 334-POE-S
and K-band
Model 336-POE-S
) are ideal for the protection of open areas, gates, entryways and rooftops. These sensors offer unsurpassed detection capabilities, and:
Suppress outer field disturbances caused by fence vibration or vehicle traffic, minimizing nuisance alarms
Provide early warning alert when detection pattern is compromised by foreign objects such as accumulating snow or parked vehicles
Protect sensor electronics against electromagnetic or RF interference with integrated EMI / RFI shielding
Our highly adaptable
Model 390
and
Model 395
 transceivers seamlessly integrate with TCP/IP networks via a single Ethernet connection for communications and Power-over-Ethernet (POE) while also supporting relay outputs for alarm monitoring and 10.5 – 60 VDC power. Other unique performance benefits include:
Range Cutoff feature that prevent alarms caused by moving objects beyond a pre-selected range
Zero Range Suppression that ignore harmless environmental disturbances caused by close-range objects
Flexible alarm monitoring options via Form C relays, IP-based INTREPID POE controller or third-party HLI